C R A I G. G R I F F I T H S : s t r a t e g i c : c o m m u n i c a t i o n s
IF YOU NEED A ONE-MAN TRADE UNION COMMUNICATIONS FACTORY I'M AVAILABLE for fulltime work in Hobart from February 2018. I have a degree in Journalism & Sociology and have spent the past 14 years working full time for the Community & Public Sector Union and have done work for other Tasmanian unions such as HACSU, ANMF, United Voice and Unions Tasmania. My freelance work includes design and writing jobs for Tas Hospitality Association, UnderDownUnder Tours, Festival Records, Pacific Longboarder Magazine, Island Magazine and others. My work has been key to the success of hundreds of trade union campaigns, including one voted 2008 Australian Workplace Campaign of the Year by the ACTU. I'm a member of Golden Key International, the Media Entertainment & Arts Alliance and the Australian Services Union and have been involved in trade unions as a member, delegate, councilor or employee since the late 1980s.
WRITING + EDITING: Highest level writing and editing skills. Can produce content for any web or print purpose.
GRAPHIC DESIGN: Posters, stickers, banners, merchandise, flyers, album covers, website and social media graphics, stationery etc. Campaign and marketing logos and branding a specialty.
COMMUNICATIONS: I've designed hundreds of different print and online newsletters, fact sheets, annual reports etc.
PHOTOS + VIDEOS: I've had thousands of photos published and can use a Canon SLR and Photoshop to create artwork or logos. I've also had experience making campaign videos.
DESKTOP PUBLISHING: With InDesign I can incorporate graphics, writing, editing and photography skills into the layout and design of finished publications, handling everything from concept to liaising with printers to production and delivery.
WEBDESIGN + MANAGEMENT: II can boost your web presence using Flickr, YouTube, Facebook, and all kinds of websites. I can whip up a basic but stylish and clean website (such as this page or my skullbug.com music website) and can manage and improve yours.
MUSIC: I have my own studio so can do anything audio such as whip up some royalty-free music for a video. My songs gets regular radio airplay in the USA. click for my position on the local charts
email craig@skullbug.com : mobile 0423 943 526 (please text if i don't answer) : Skullbug.com : LinkedIn
SMALL SAMPLE OF WORK:
LOGOS + SLOGANS + BRANDING












CAMPAIGN MATERIALS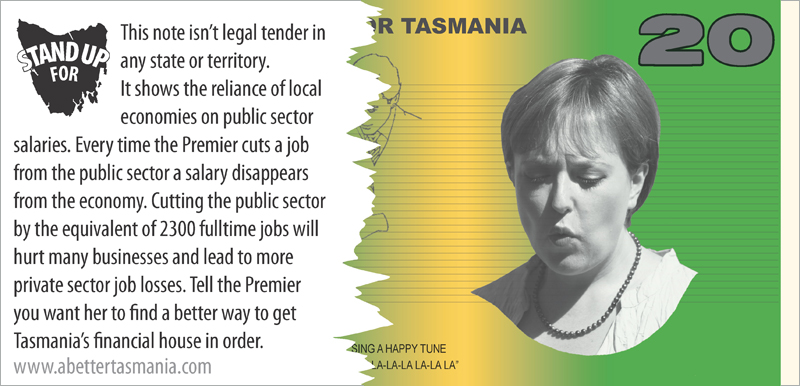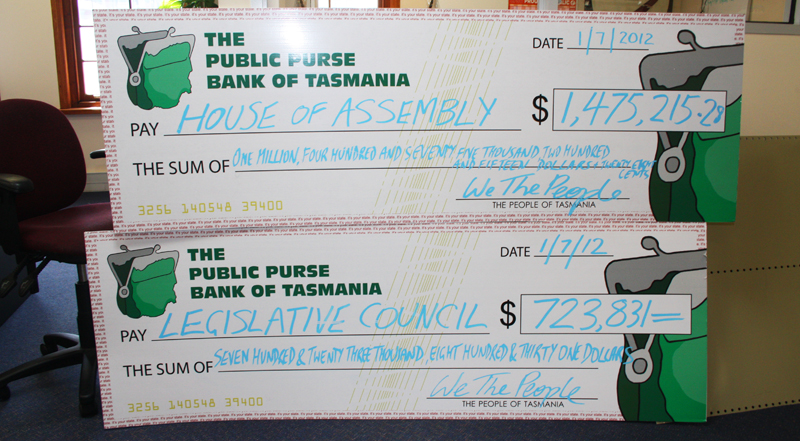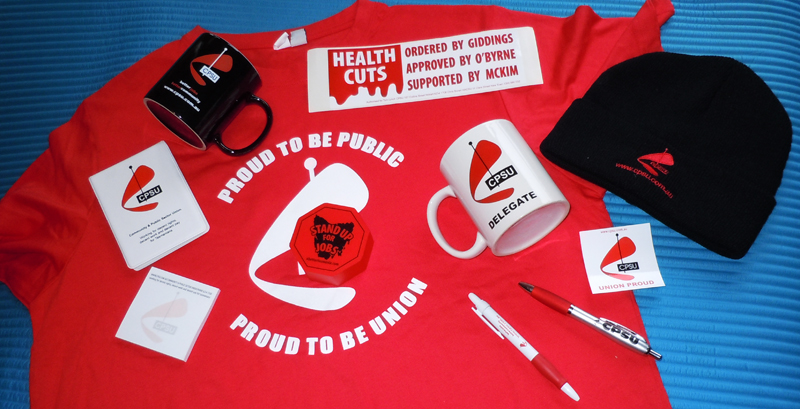 BUSINESS + OTHER CARDS


POSTERS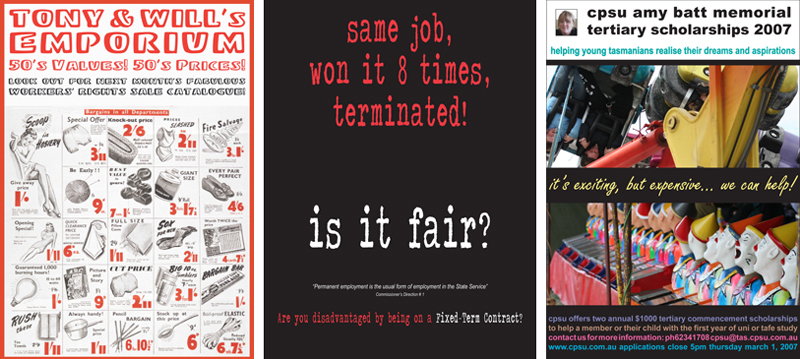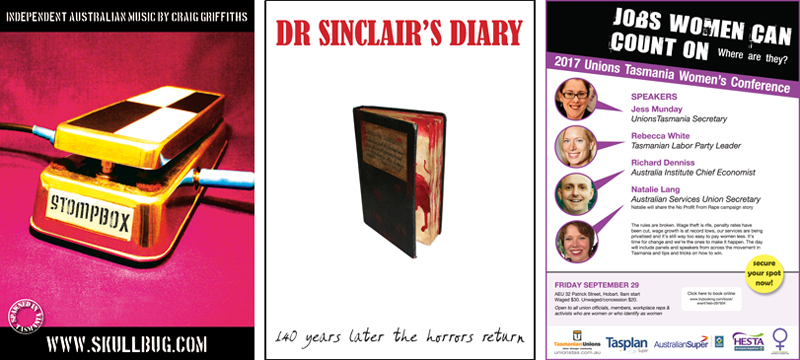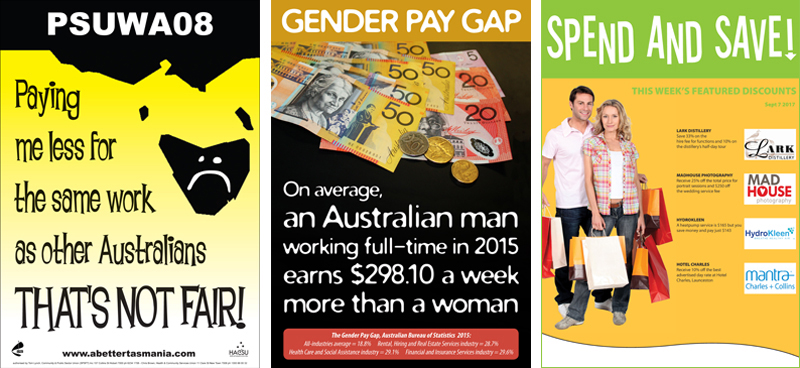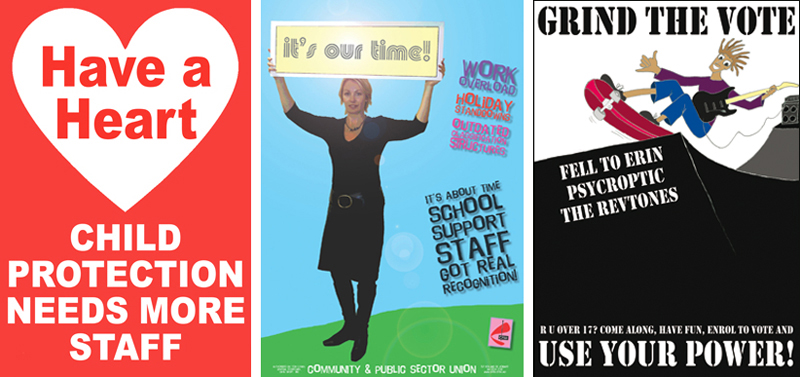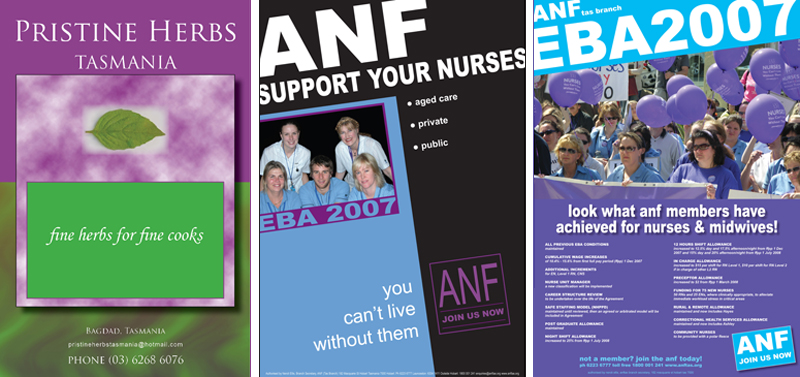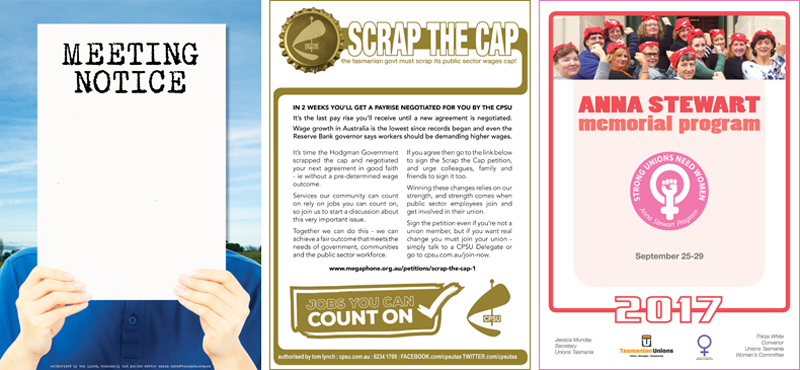 FLYERS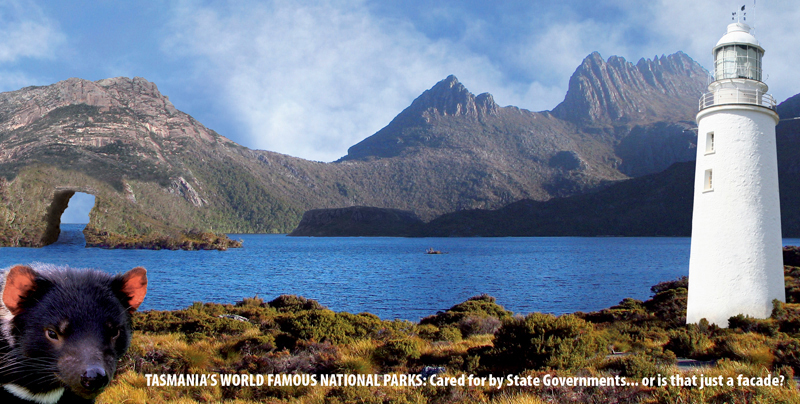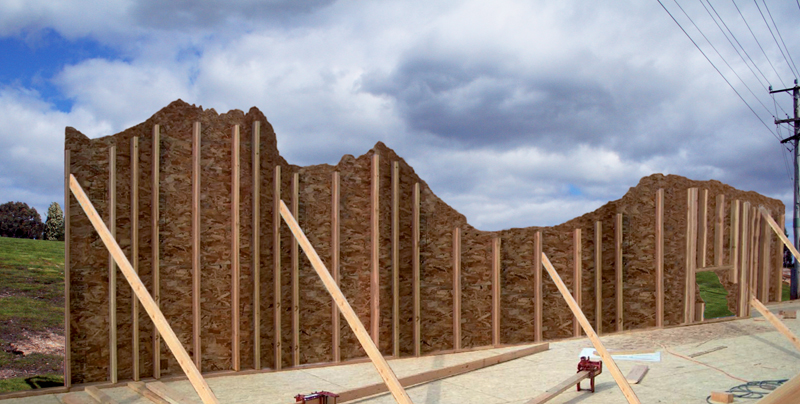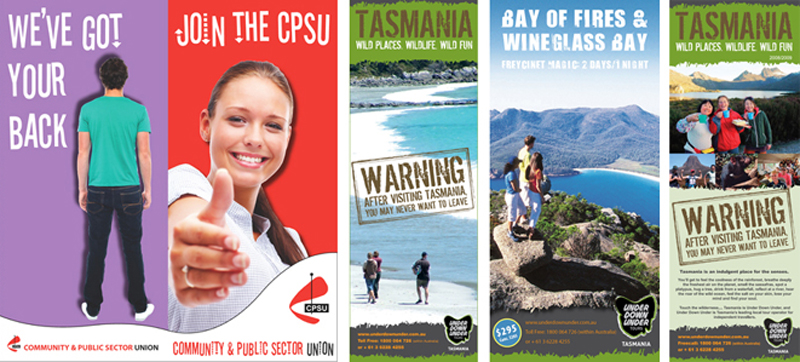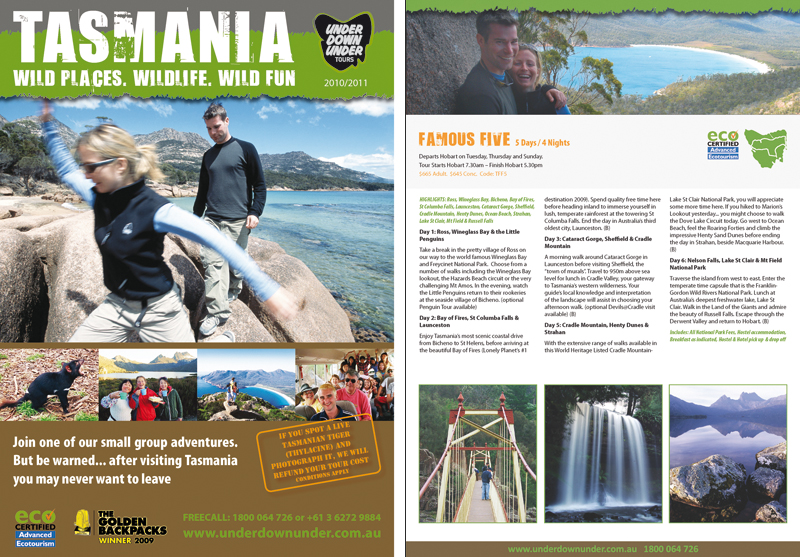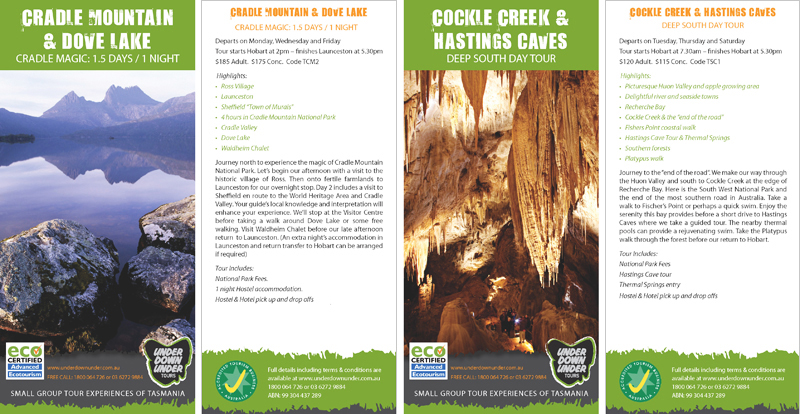 PUBLICATIONS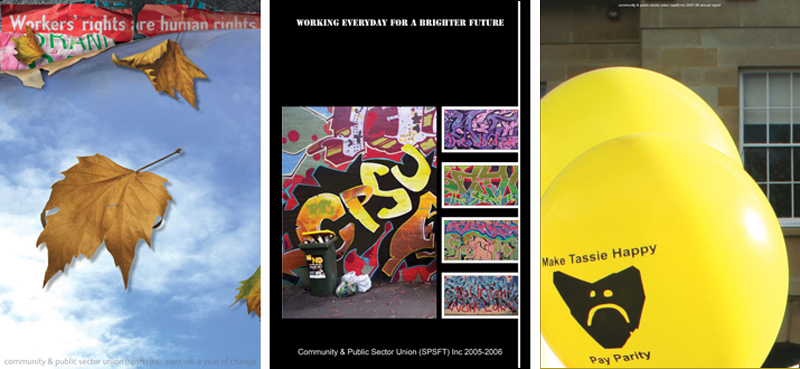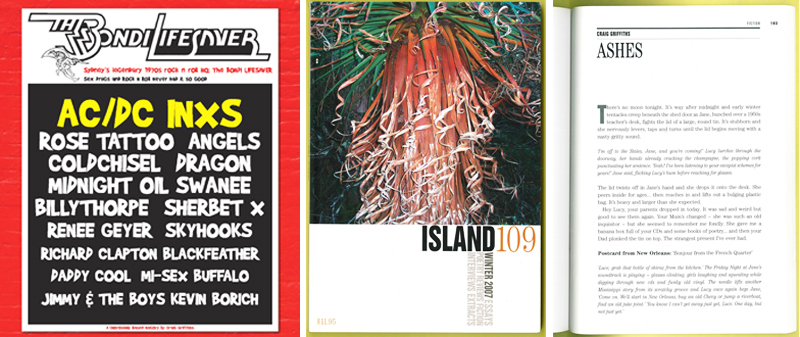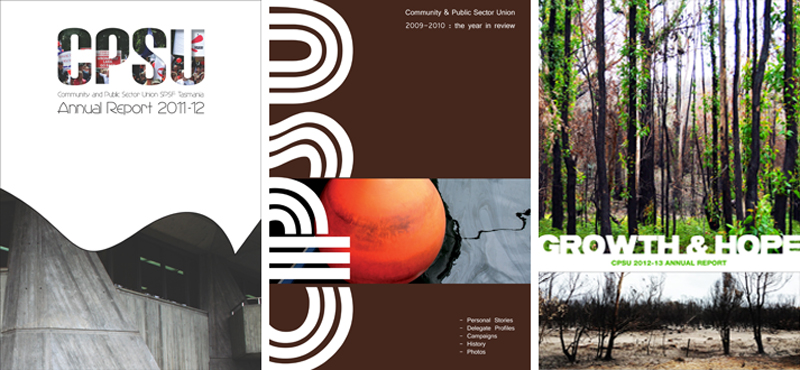 LARGE BANNERS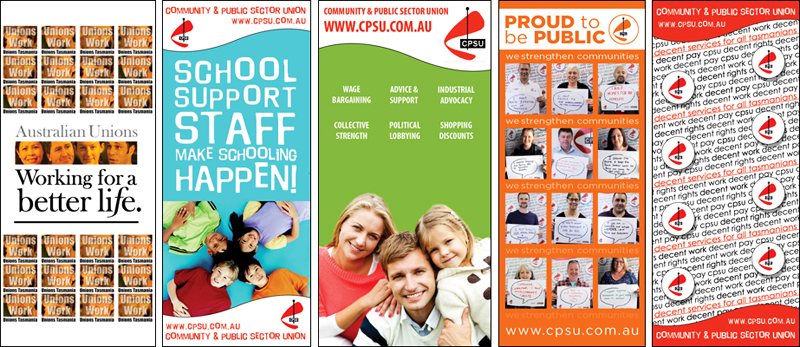 ALBUM COVERS


OTHER MUSIC STUFF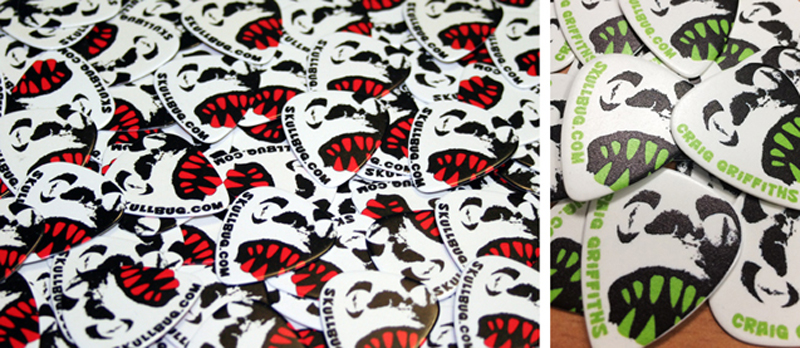 PHOTOGRAPHY + PHOTO EDITING




VIDEO PRODUCTION
Music Video - Old Life New Life........Music Video - Fuzzface Fights the Ninja'........Domestic Violence is a Workplace Issue
.Child Safety Service Have a Heart campaign........The Hodgman Govt must fund essential services