Friday, JANUARY 30, 2015
KEY ALBUMS IN THE LIFE OF A YOUNG MUSIC SPONGE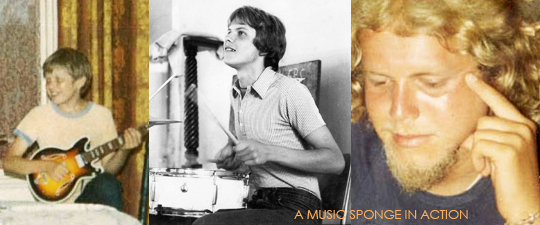 LISTING THE BIG ONES IS A CHALLENGE for someone who's greedily sucked music into the brain since the age of 5. As far as the remaining brain cells can recall the following albums are the main ones that were life-changing, were soundtracks to key moments in life or were hugely influential upon songwriting and music making. All of these were devoured between childhood and late 20s. All were on vinyl. There's been a mass of great, inspiring music in the decades since but these were the pivotal early ones. It seems an eclectic mix but the common thread is that many of these albums kicked the shit out of boundaries. Most weren't 'radio friendly' bar the odd single or two. They were the only music teachers worth bothering with. They were inspiring. They showed that anything was possible. And they were fucking good fun...
Black Sabbath: Paranoid ... Bob Marley: Exodus ... Sex Pistols: Never Mind the Bollocks ... Public Image Ltd: First Issue ... Neil Young: On the Beach ... Hawkwind: Hawkwind ... Lou Reed: Transformer ... JJ Cale: Troubadour ... James Brown: Get on the Good Foot ... Led Zeppelin: IV ... Lou Reed: Rock & Roll Animal ... Tom Waits: Blue Valentine ... Neil Young: Harvest ... The Cure: Three Imaginary Boys ... Captain Beefheart: Doc at the Radar Station ... Led Zeppelin: Physical Graffiti ... Pere Ubu: Dub Housing ... Dead Kennedies: In God We Trust ... Jeff Beck: There and Back ... David Bowie: Diamond Dogs ... Deep Purple: In Rock ... Elvis Costello: Imperial Bedroom ... Supertramp: Crime of the Century ... The Stranglers: Rattus Norvegicus ... Talking Heads: Fear of Music ... Black Sabbath: Vol 4 ... Richard Clapton: Past Hits & Previews ... John Hammond: John Hammond Live ... Ry Cooder: Paris Texas ... Stevie Ray Vaughan: Couldn't Stand the Weather ... Joni Mitchell: Hejira ... Roy Buchanan: Second Album ... Mahavishnu Orchestra: Birds of Fire ... Jimi Hendrix: The Cry of Love ... The Mothers: Just Another Band From LA ... Pink Floyd: Wish You Were Here ... Alice Cooper: Welcome to My Nightmare ... Free: Free at Last ... Frank Zappa: Zappa in New York ... Sensational Alex Harvey Band: Next ... Jimi Hendrix: Axis Bold As Love ... Gerry Mulligan: Night Lights ... Nina Hagen: Nina Hagen Band ... Robin Trower: Bridge of Sighs ... Santana: Santana ... Clarence Gatemouth Brown: Pressure Cooker ... Rodriguez: Coming From Reality ... Hoodoo Gurus: Mars Needs Guitars ... The Beach Boys: Pet Sounds ... Tangerine Dream: Stratosfear ... John Martyn: Bless the Weather ... Frank Zappa: One Size Fits All ... Van Halen: Van Halen ... Robert Fripp: Exposure ... John and Beverley Martin: Stormbringer ... Rory Gallagher: Calling Card ... Genesis: Selling England by the Pound ... Lynyrd Skynyrd: One More From the Road ... The Pretenders: Pretenders ... Steve Hillage: Motivation Radio ... Steve Vai: Flex-Able ... ZZ Top: Tres Hombre ... Bob Dylan: Desire ... Muddy Waters: Hard Again ... Joe Satriani: Surfing With the Alien ... Devo: Duty Now For the Future ... John Cooper Clarke: Snap Crackle & Bop ...
Blah blah blah
- - - - - - - - - - - - - - - - -
Friday, OCTOBER 3, 2014
WHY I'M AN ATHEIST

WATCH THE NEWS ALMOST ANY TIME for good reasons to be an atheist.
Minimalist rant over.
- - - - - - - - - - - - - - - - -
Sunday, JULY 13, 2014
A MUSOS RANT: MP3s SUCK!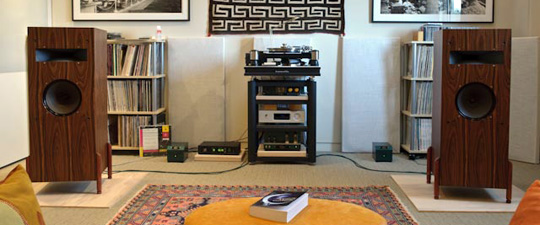 SO HERE"S THE DEAL: Musicians put a ton of time, energy and money into getting the finest instruments, rare fx pedals, vintage amps and the best microphones and recording gear. Then we spend hundreds of hours in a studio recording and mixing thru terrific monitor speakers and then we make a stereo master album of dynamic, sparkling audio. This does get compressed down a bit for CD, so there's not as much range as vinyl, but it's still fucking good. And for the vinyl wonks, I still have a couple of thousand albums and love vinyl too - but the dynamic range of black plastic is undermined somewhat by the rapid accumulation of dust and scratches, and if you have a bouncy wooden floor you can forget about beer dancing.
CDs sound pretty damned sweet. In a good mix you can hear every squeak in a drum pedal, you can feel every bottom E bass note in your spleen, and you can hear every sting from that Telecaster and every sick skronk from that demented Zachary Vex fuzz pedal...
...but most people will listen to an MP3 version of all this love and hard work.
THE MATHEMATICS: 100-90=10. MP3=dogshit. A 50Mb CD-ready audio file converts to a 5Mb mp3. 45Mb has died. If the lost 90% is Justin Bieber with his mouth open then it needed excision - otherwise what's actually cut is depth, richness, dynamics and TONE. (Oh, Kenny G sax solos need excision too)
People take this 10% remnant of an artist's work and listen to it thru peanut-sized speakers that don't fit their ears, or laptop speakers the size of fingernails.
Do you only listen to music on phones and laptops? Bad! Get yourself a big, fat muthafucker of a stereo with speakers at least the size of beer cartons, buy CDs or vinyl, drag a sofa in front of the stereo and turn the thing up LOUD. At the very least listen to CDs loud in your car, as modern cars sound pretty good. Most musos and A-list producers in the world's best studios will burn a test CD at the end of each day's mixing to see how it sounds in the car.
THIS IS HOW WE MIX AN ALBUM: We sit in a chair in front of two good speakers for days and weeks. Using the speakers, the room and the air within it we mix the songs to sound fucking awesome. We make the low notes big and bold enough to shake your tits or testicles, we get the top end clear enough to hear the drummer sniff coke during the quiet bit. We get everything in between sounding so good you may hear the studio dog barking out in the yard.
(NOTE: I do love a song with a dog in it, whether accidental or deliberate, ie 'Buzz Fledderjohn' by Tom Waits, 'Seamus' by Pink Floyd, 'Been Caught Stealin' by Janes Addiction, 'If Dogs Run Free' by Bob Dylan etc)
We do try and bear peanut-speaker listening in mind but, as I said, we tweak our albums from a comfy chair in front of 2 good speakers turned up loud. So if you want to enjoy earhole-goodness lush enough to make you horny, simply listen to it from a comfy chair in front of 2 good speakers turned up loud. Easy. Then go and rip yourself an mp3 version for your iPod. And think twice about buying from iTunes. (See my July 5 rant).
Having said all that, I do love my iphone and having a music collection in my pocket. Hell, among hundreds of other albums I have every Cruel Sea, Black Sabbath, Clutch, Nick Barker, Buckethead, Neil Young, Hoodoo Gurus, Hendrix, Primus and Jack White album in my pocket, how cool is that?! - but I know the audio is crap. I know it's convenience over quality. Someone who agrees is Neil Young - muso, car wonk, inventor, audio geek. Google his portable music format ' PureTone'. Exciting stuff. Long live Neil.
Rant over.
- - - - - - - - - - - - - - - - - -
Saturday, JULY 5, 2014
WHY I DUMPED ITUNES, WALMART & 46 OTHERS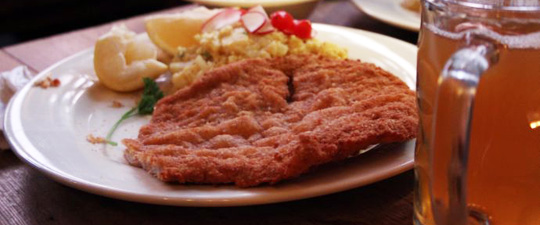 I ONCE played a friend an A/B comparison between an mp3 file and a CD-quality wav file of great Aussie band The Cruel Sea's version of 'Better Get a Lawyer'. I can't think of a band with more depth and dynamics in their recordings. The mp3 sounded ok at first, then my friend was shocked by how much richer the wav file was. The mp3 was like the audio version of getting served a pint of beer and a chicken schnitzel and then having someone slip the meat from the breadcrumbs and replace the beer with water. That's what you get from global digital distributors after you send them your hard-earned cash - Breadcrumbs and water.
If you do want to download an album try and find an alternative such as Bandcamp or artists' own websites. I had a distribution deal for my Stompbox album that made it available from iTunes, Walmart and about 46 other digital sellers around the world. After a couple of years I pulled the pin.
These sites were charging between $9 and $15 for doing nothing other than storing tiny files on their servers. They didn't have to mail anything, they didn't have to provide a physical product, they didn't have to do any work at all. Their computers took the money electronically and their computers automatically sent me a minimal cut once every 3 months. Well I assume they actually paid me for all album sales - how would I know? You pay them then use your time and internet bandwidth to download the shitty mp3 version, and I get a percentage of your good money a couple of months later. The digital moguls keep the fattest chunk of the cash for doing almost nothing.
Thanks to good advice from my friend Catherine Capozzi, guitarist with Boston band Axemunkee, I gave them all the flick and set up a Bandcamp page. If you go to my store page on this site you can buy my physical CD for $15 and while you wait for the snail mail to arrive you get an instant download in whatever format you like - CD-quality FLAC, mp3 or both, for no extra cost - and very little money is siphoned off. iTunes and Walmart were charging more than that for only the shitty mp3 format and keeping a big chunk of money. Someone is laughing all the way to the bank, and it's not fans or musicians.
Having said that, iTunes is great for apps and I use it often, and sometimes even for buying an album if there's no other option... but I try and buy direct from an artist first - whether it be their own website, their Bandcamp page or, lastly, their record label site.
AS FOR AUDIO STREAMING SITES LIKE SPOTIFY: The digital distribution deal I dumped also included Spotify and others. Sure they pay royalites. Sure they say they pay artists up to 70% of what they charge per play. That 70% is only about half a cent per song play by the way. But in the US an artist only gets 21%. So if a US artist has a song played a million times on Spotify they get paid $1500. What the fuck?!
None of us became musos for the money - that would be insanity - but we also didn't become musos so we could be bent over a limo hood and reamed by a corporation fatcat. Well, maybe some did, but I sure as shit didn't.
Rant over.