C R A I G

.

G R I F F I T H S : a l t e r n a t i v e

.

a u s t r a l i a n

.

m u s i c
[home] : email : facebook : youtube : bondi lifesaver book
BACK TO THE GUITAR GEEKDOM PAGE
- - - - - BASS REPAIR : SNAPPED HEADSTOCK - - - - -
UPDATED OCTOBER 8 2017: My own beloved bass got snapped just weeks after getting the neck as fast as a racehorse and adding some ground-wound strings to make it the most playable bass I've ever picked up... sob. Luckily it broke pretty cleanly at the glue joint. Unluckily the truss rod got bent into a slight S shape so the only way to get the headstock and piece of fretboard glued in place is to steam the fretboard off and straighten the rod. Way more scary than ironing a Hawaiian shirt.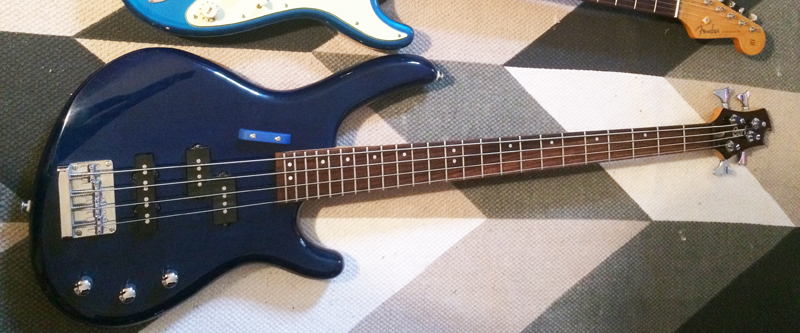 Oops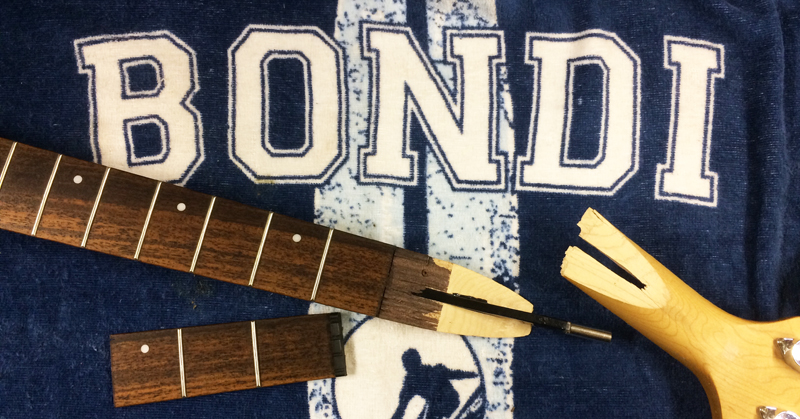 There's no way the broken piece of fretboard will glue back on with a truss rod bent up like that

A steam iron. A thin Chinese knife. A big slug of gin. What could possibly go wrong?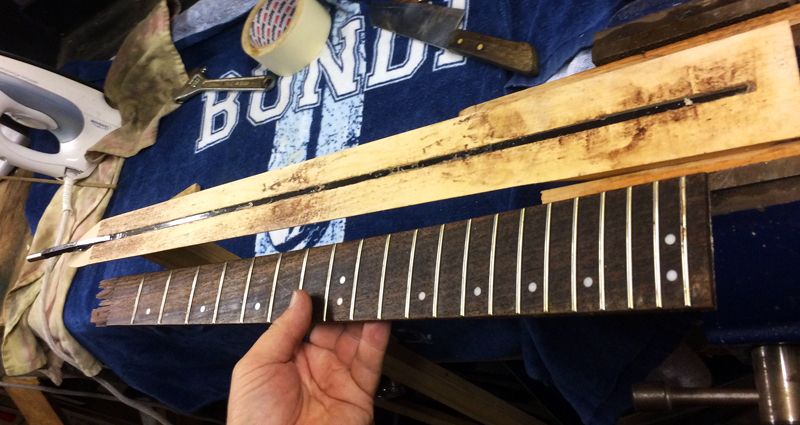 Rod pulled out (not a euphemism) ready to straighten it

A stressful night of guitar torture - time to retreat into episodes of the awesome That Pedal Show on youtube

Rod straightened. Fretboard glued and clamped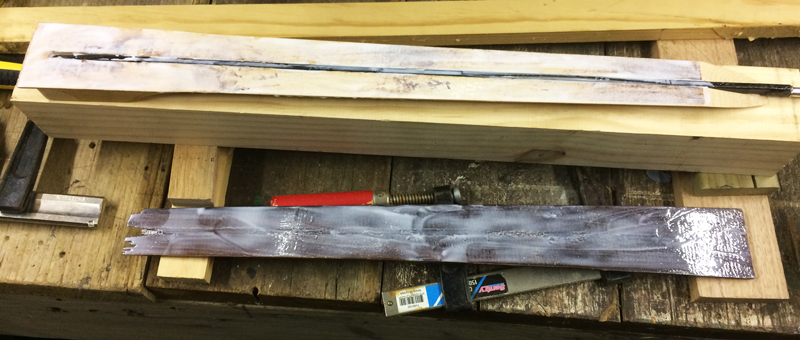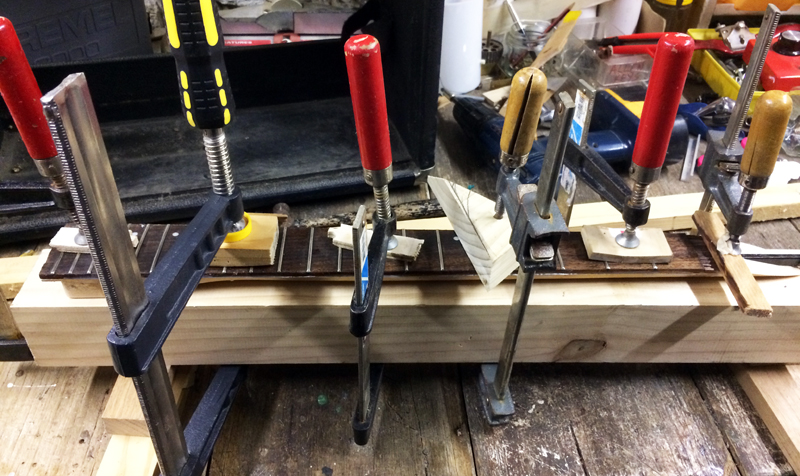 Adding 2 stainless pins thru from back of neck to fingerboard for security. Lutherie blasphemy? Whatever.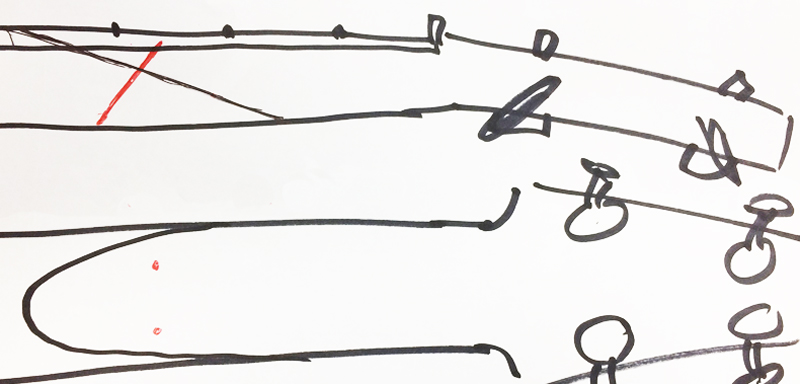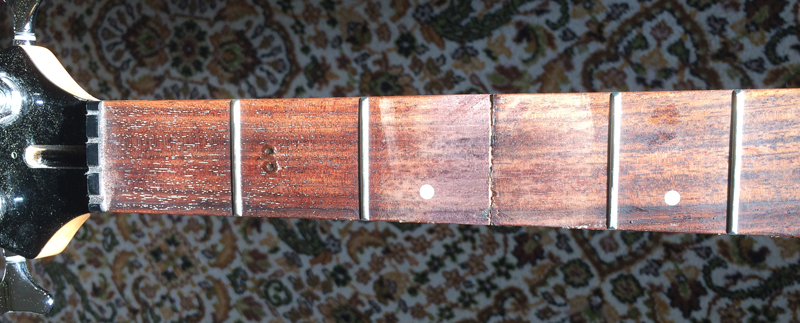 Glued, pinned, sanded, steel wooled, oiled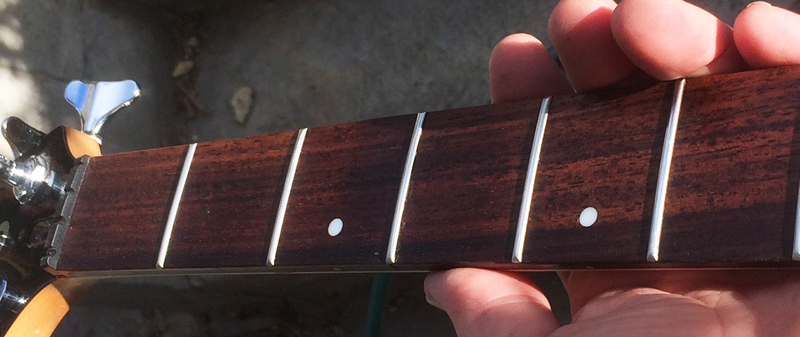 Decided against the extra time to make an invisible repair. I like the idea behind Kintsugi, the centuries old Japanese artform of repairing broken pottery with a gold dust and lacquer mix to celebrate an item's history. It's closely tied to the Japanese philosophy of wabi-sabi, which calls for seeing beauty in the flawed or imperfect. I'm also impatient and lazy...

Steaming off the fretboard made a hell of a mess and glueing both bits of rosewood back neatly was tricky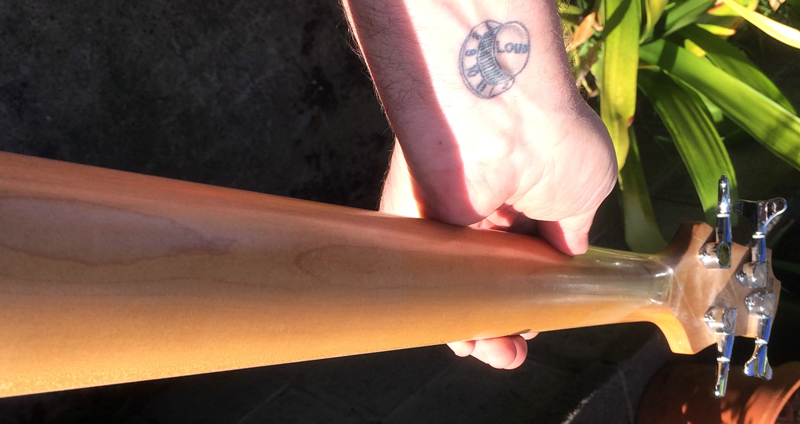 Strung, tuned, perfect. Even cranked the truss rod to get the action back to super low and fast with no problems. Phew.
CLICK HERE FOR MORE GUITAR GEEKDOM
[home] : email : facebook : youtube : bondi lifesaver book