C R A I G

.

G R I F F I T H S : a l t e r n a t i v e

.

a u s t r a l i a n

.

m u s i c
[home] : email : facebook : youtube : bondi lifesaver book
BACK TO THE GUITAR GEEKDOM PAGE
- - - - - - - COLE CLARK RESTORATION - - - - - - -
JOB FINISHED SEPT 4 2017: Early Australian-made Cole Clark Fat Lady, solid timbers with hand-carved top and bottom. Belongs to Sam, a friend of my daughter Sammy. Cracked and smashed and sorely needed to spend some time with the gimp in the dungeon...
BEFORE: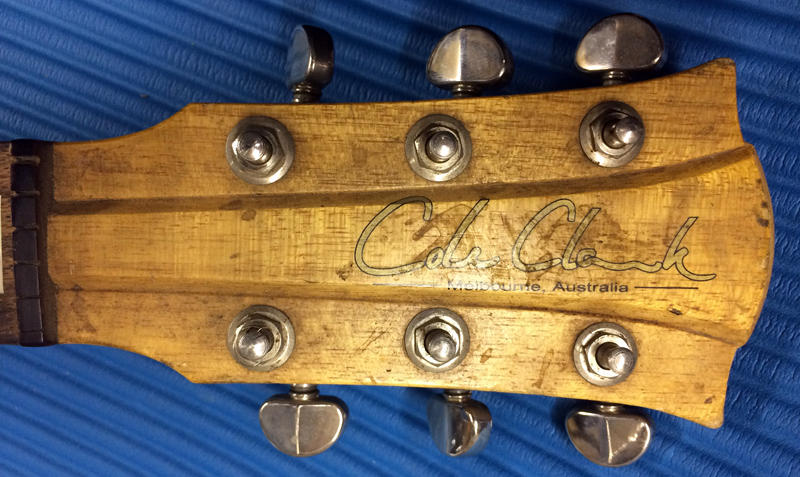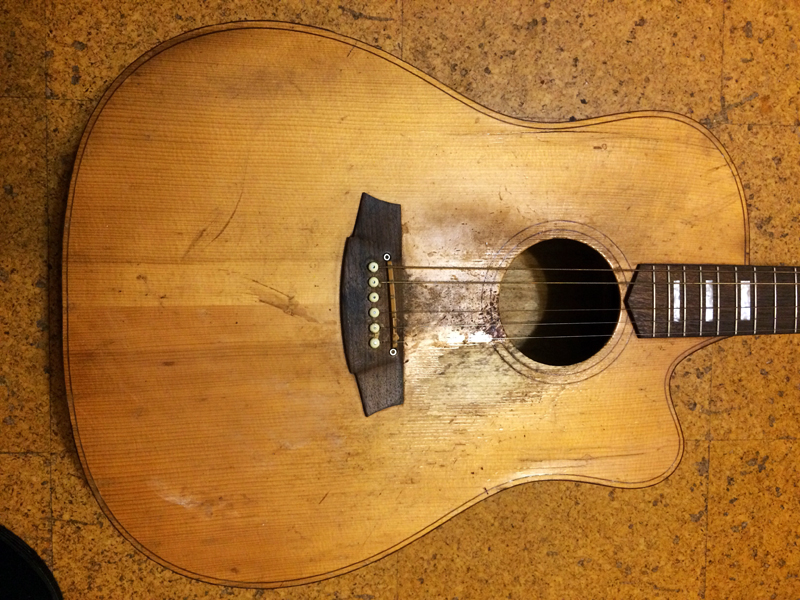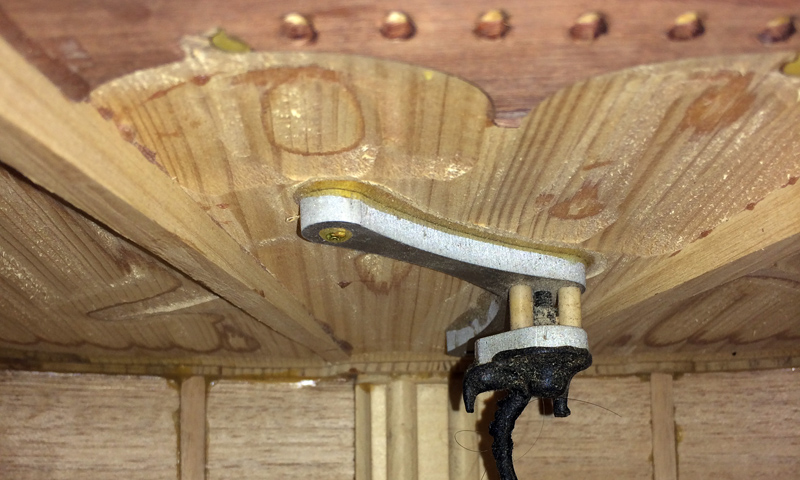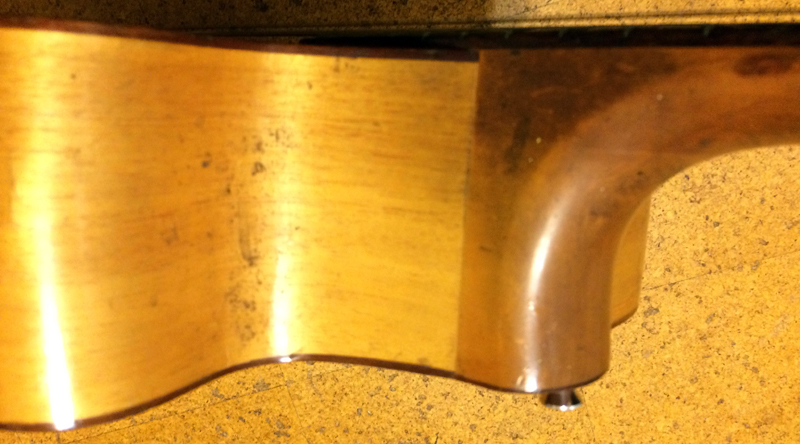 RESTORATION
side pulled in and hairline cracks on the top glued first: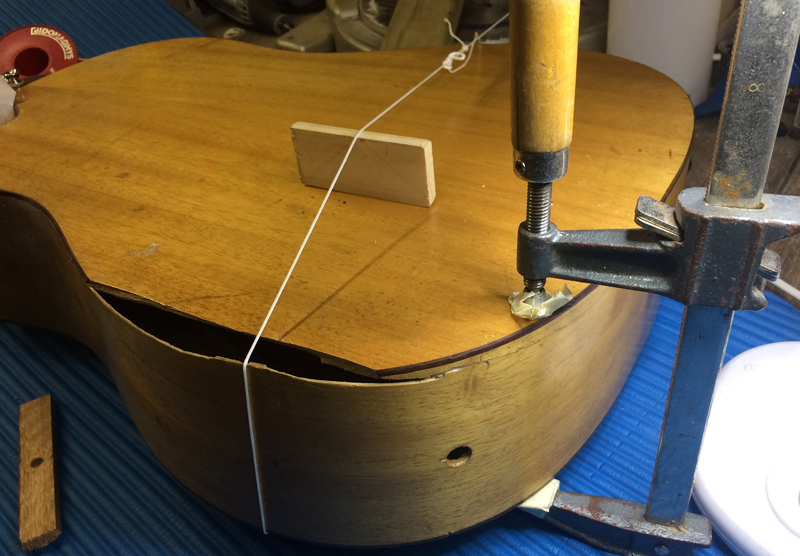 3 cracks and fragile surface that's easily depressed with a finger: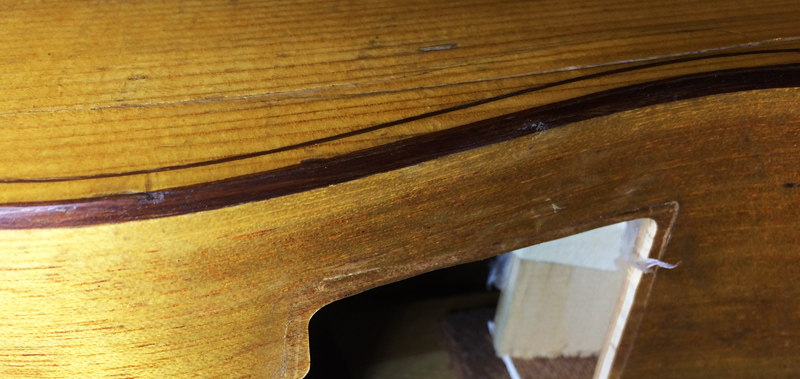 Cole Clark's don't use kerfs to join top & bottom to sides so 3 reinforcing kerfs added:

rough edges cut straight ready for patching: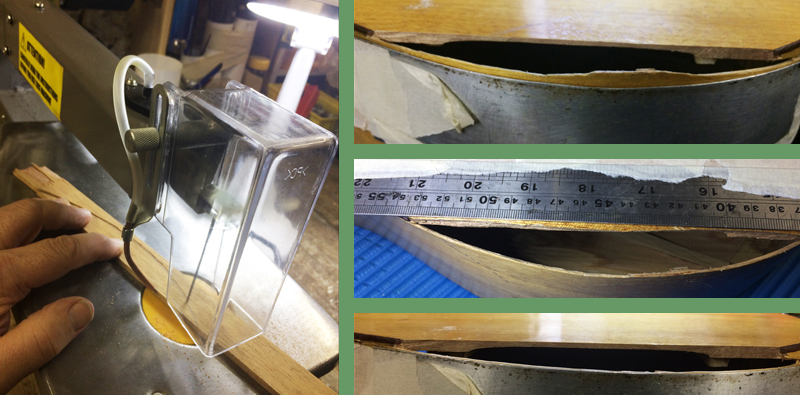 tricky corner rebuild:


before...
and after, ready for final sanding and polishing:
razor scraping to level the fretboard to remove deep pitting and raised edges of fret markers:

razor + 0000 wool + fret oil + elbow grease = yeah!
cleaned with soapy water and 0000 steel wool, polished with beeswax and lemon oil mixture
FIXED, STRUNG & SINGIN' LIKE A BIRD!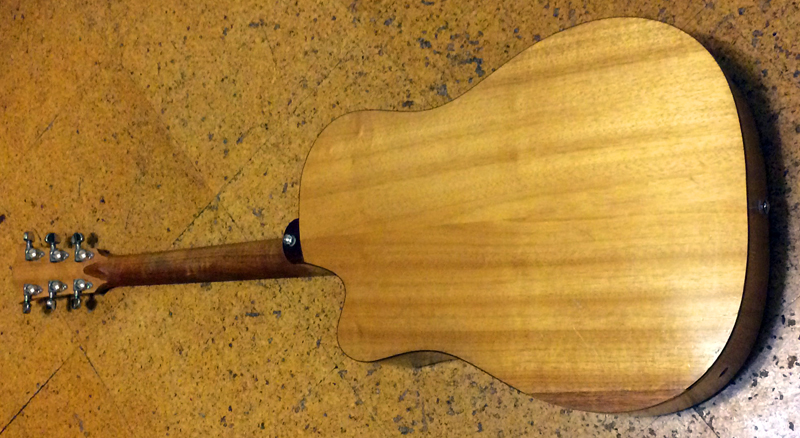 CLICK HERE FOR MORE GUITAR GEEKDOM
[home] : email : facebook : youtube : bondi lifesaver book