C R A I G

.

G R I F F I T H S : a l t e r n a t i v e

.

a u s t r a l i a n

.

m u s i c
[home] : email : facebook : youtube : bondi lifesaver book
BACK TO THE GUITAR GEEKDOM PAGE
- - - - - FENDER DELUXE CONVERSION - - - - -
UPDATED DECEMBER 1 2017: A trashed Fender Deluxe conversion. My main recording amps at the moment are a Yamaha THR10C for clean and crunch and a YamahaTHR10X for metal and noise. Both have full stereo high def output so I needed to run them thru a large amp if I wanted portable uber-volume, but even 'stereo' guitar amps generally have a mono input and just a stereo output into two speakers. The THRs are collaboratively designed by Yamaha's separate audio and guitar companies to have audiophile quality output that is meant to feed into speakers with a full hi-fi response rather than the narrower range of tight-coned guitar amp speakers - so I needed to build something.
Gutted the Fender, mounted a 160 watt Australian Monitor IN400 stereo switching amplifier vertically at the back, made a new baffle board for a pair of 8" hifi woofers and high output tweeters. Problem solved. The IN400 has multiple inputs and a remote control so I can y-cord into both Yammies and have cordless amp switching. It's also the most awesome ipod dock in town. Win/win.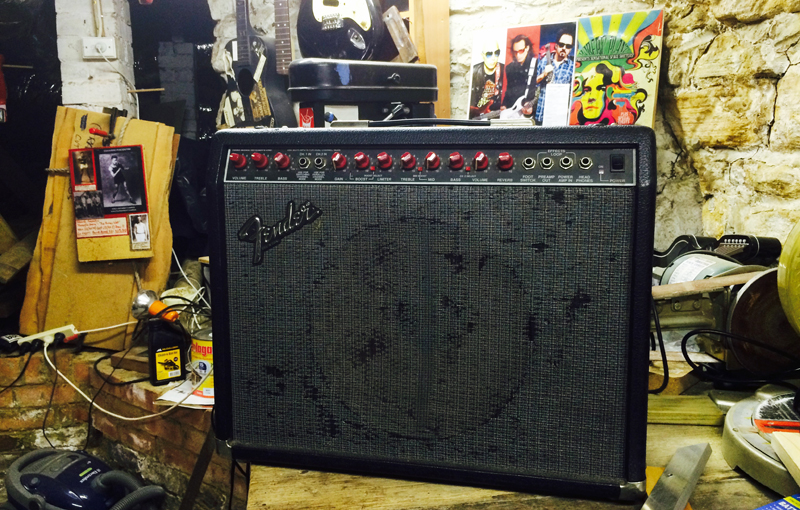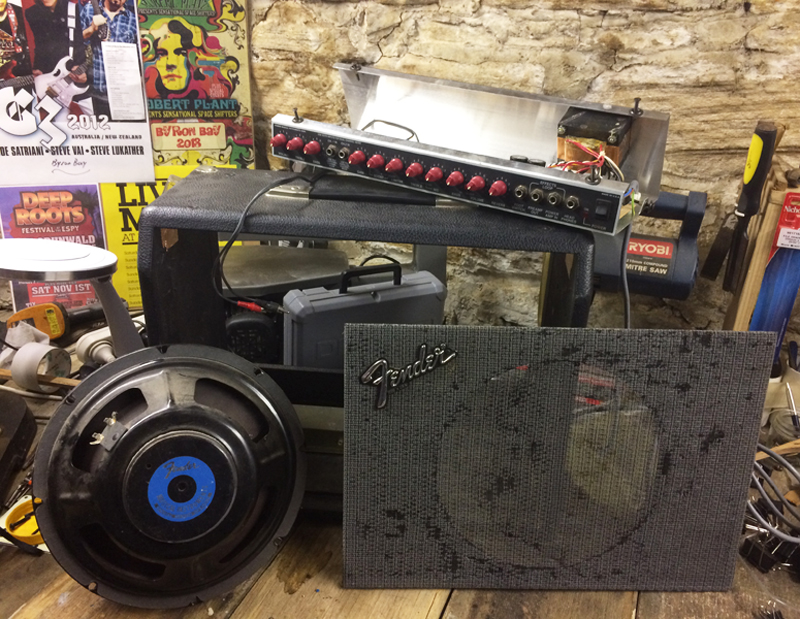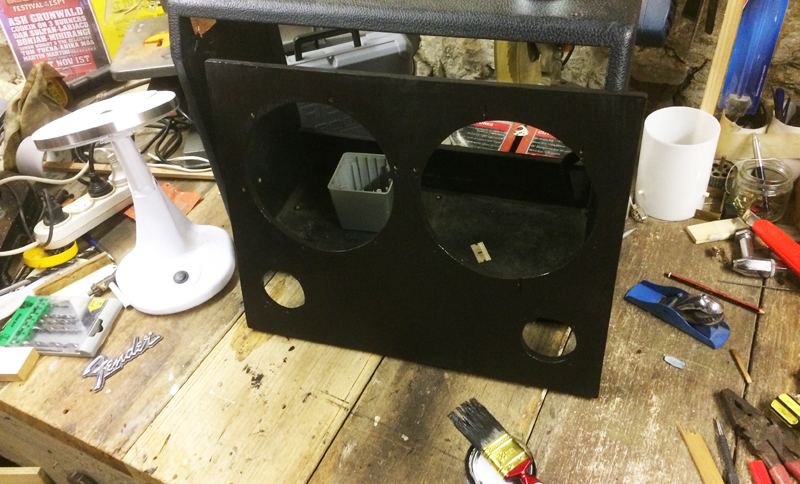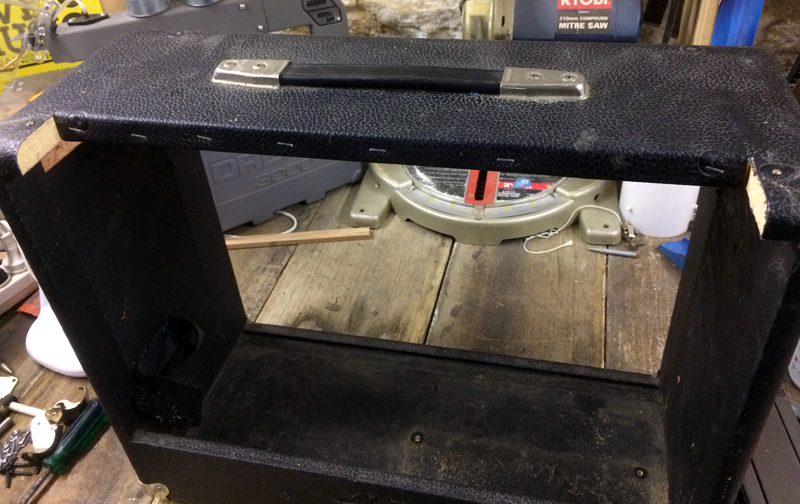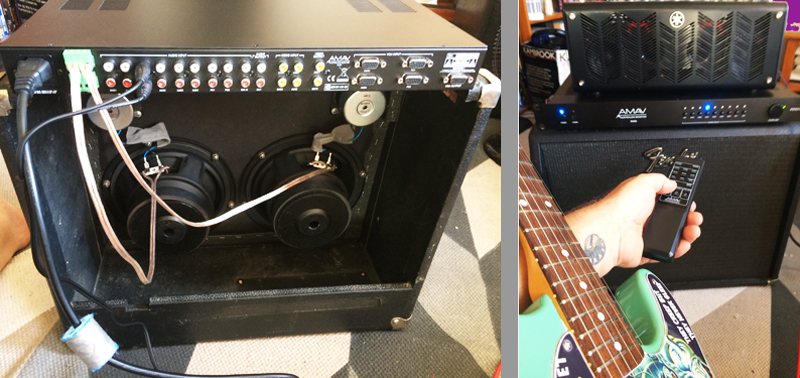 160 WATTS OF FULL STEREO, HI-FI QUALITY GRUNT \m/
but with a remote control to adjust volume, bass and treble and a flat EQ button - so cool!
CLICK HERE FOR MORE GUITAR GEEKDOM
[home] : email : facebook : youtube : bondi lifesaver book