C R A I G

.

G R I F F I T H S : a l t e r n a t i v e

.

a u s t r a l i a n

.

m u s i c
[home] : email : facebook : youtube : bondi lifesaver book
BACK TO THE GUITAR GEEKDOM PAGE
- - - - - - - - 1990s '62 REISSUE MIJ FENDER STRATOCASTER - - - - - - - -
May 2017: Lake Placid Blue but with a terrific and very unusual green hue, that the camera won't capture, caused by the clear gloss coat yellowing over the years. 7.25" neck radius - my perfect neck. Arrived in bits so needs tweaking, cleaning and assembling.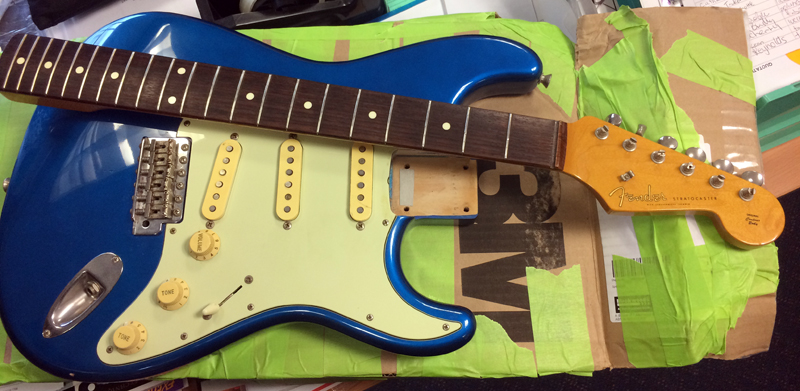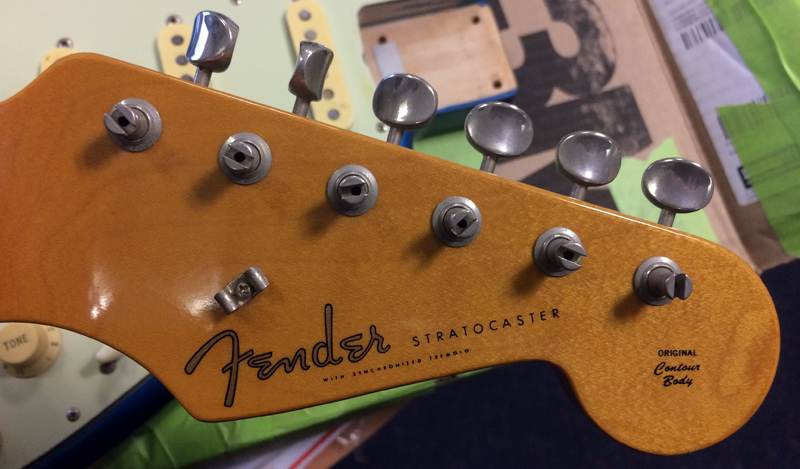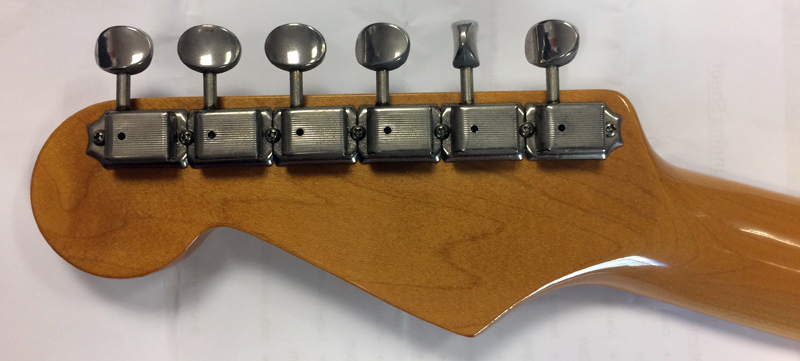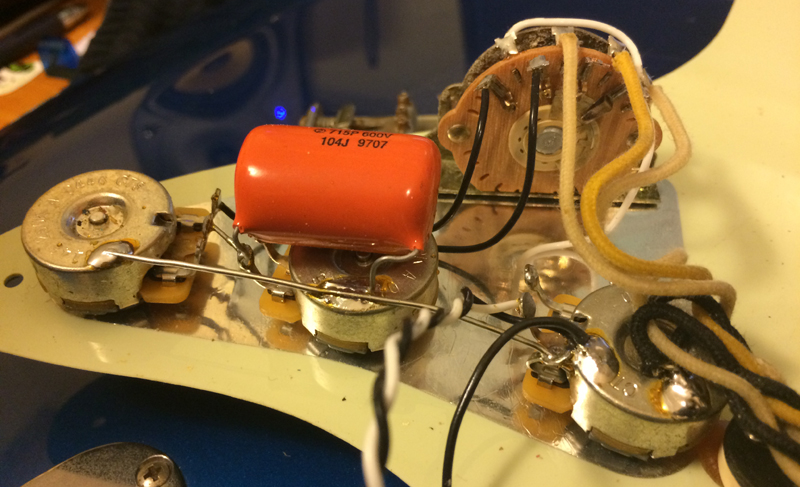 contour difference between 62 and 60th anniversary blizzard pearl strat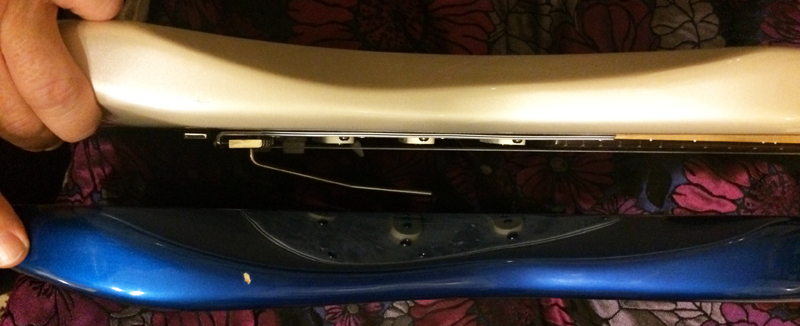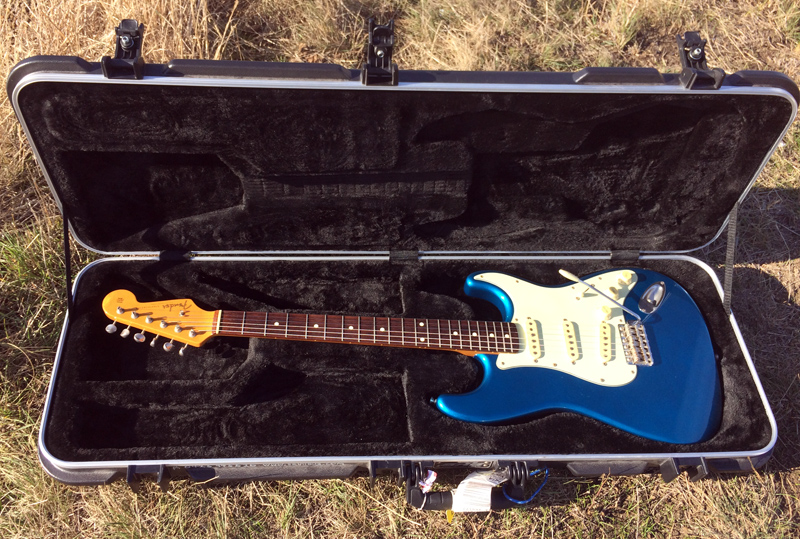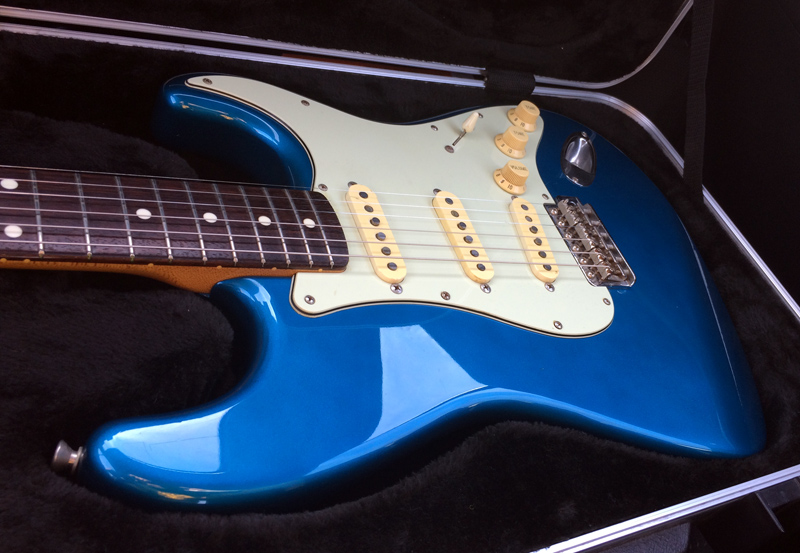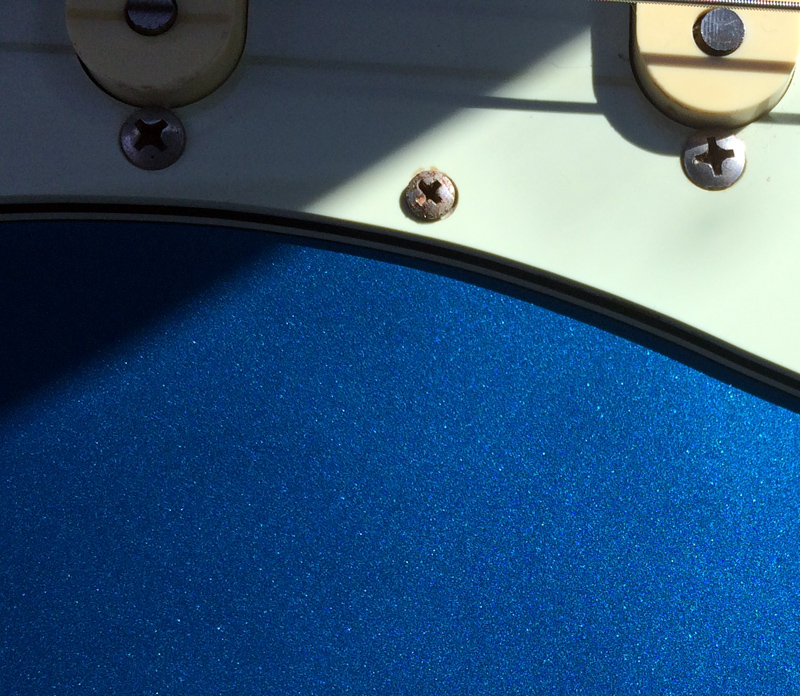 Worn out bone nut replaced with Tusq: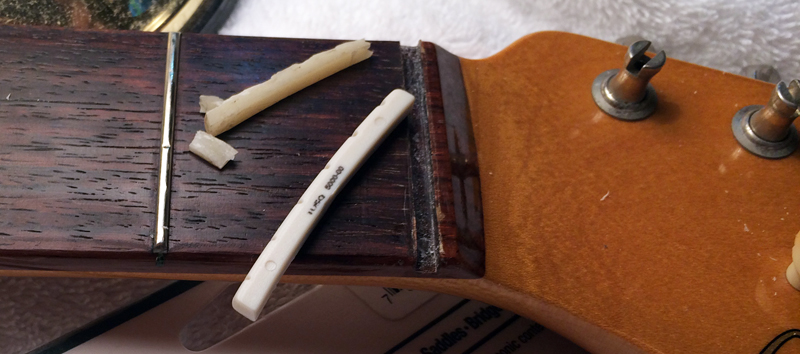 Original string tree too low - too much tension on B and E strings - so replaced with slippery Tusq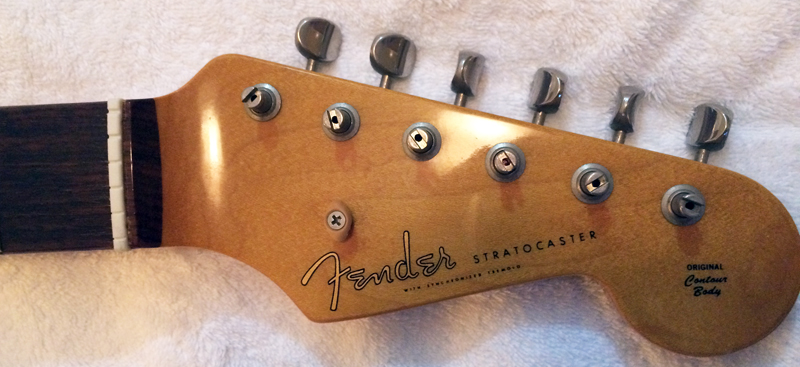 Bridge swapped for Super Vee Bladerunner. Drops straight in. Stays in tune even with heavy whammy use. My #1 fave strat bridge.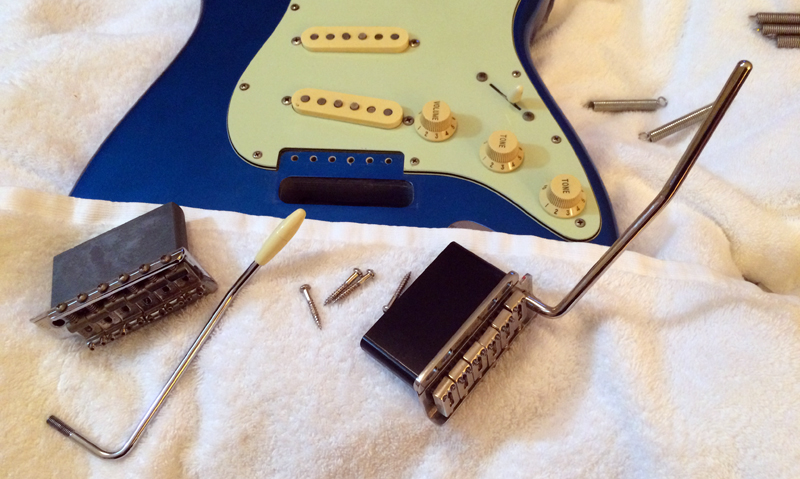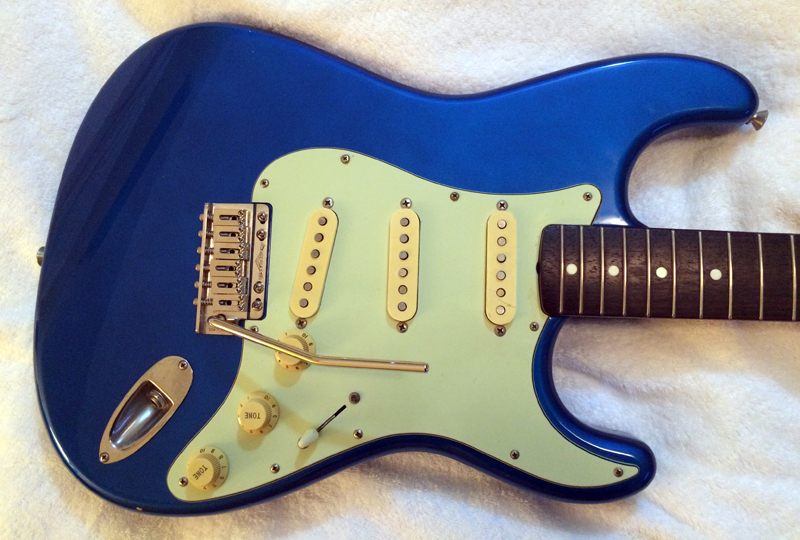 Texas Special bridge pickup replaced with Seymour Duncan Hot Rails SH1b humbucker:
Nope... I'd forgotten now noisy Texas Specials are. Great live, terrible in the studio. Plan B: Rip the Vintage Noiseless pups from pearly: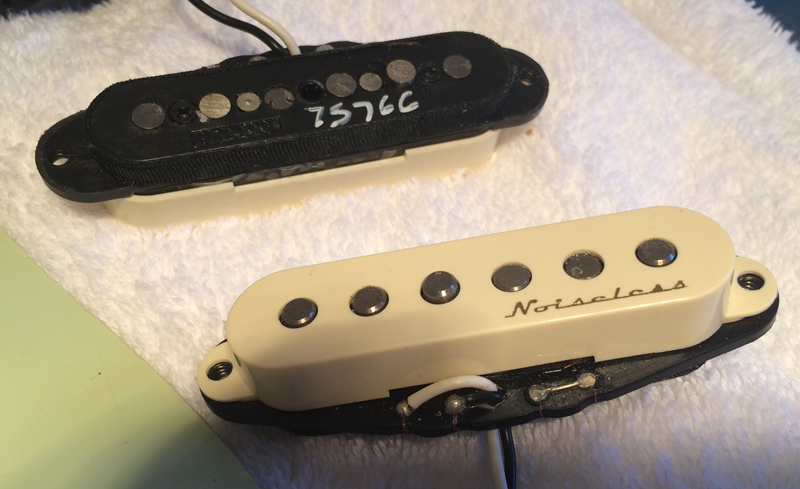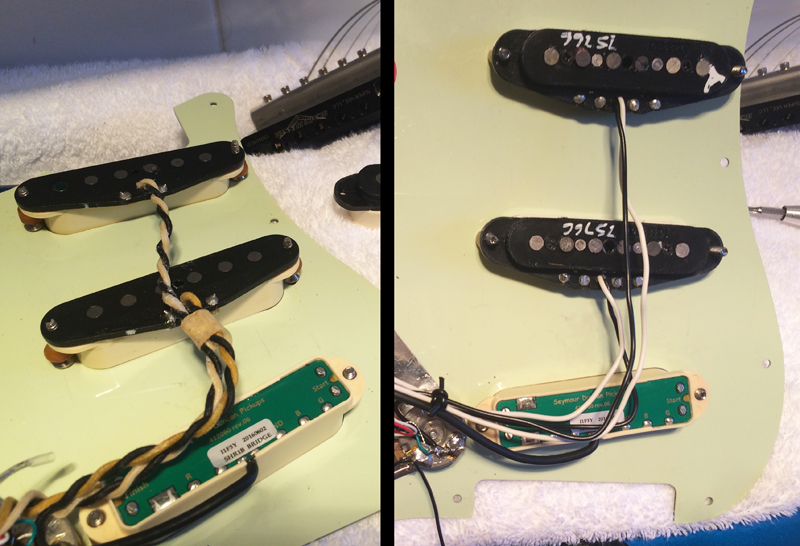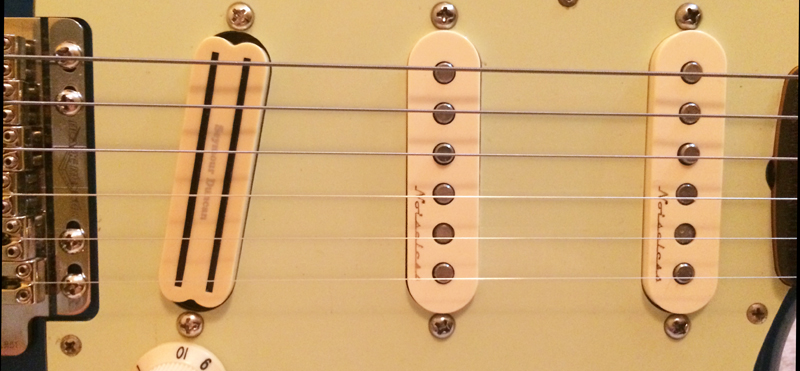 0000 steel wool on back of neck to turn it from sticky glossy to silky fast. Knobs swapped for lighter cream that matches the newer pickups: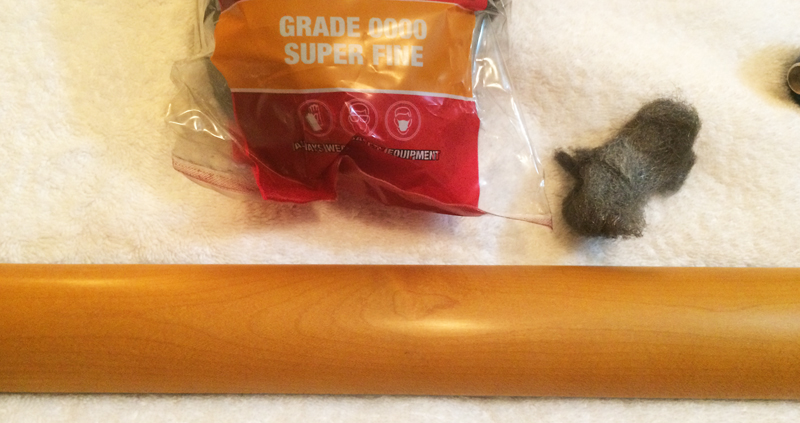 Visiting my daughter Sky... was there for 15 minutes and had already turned the place into a guitar workshop.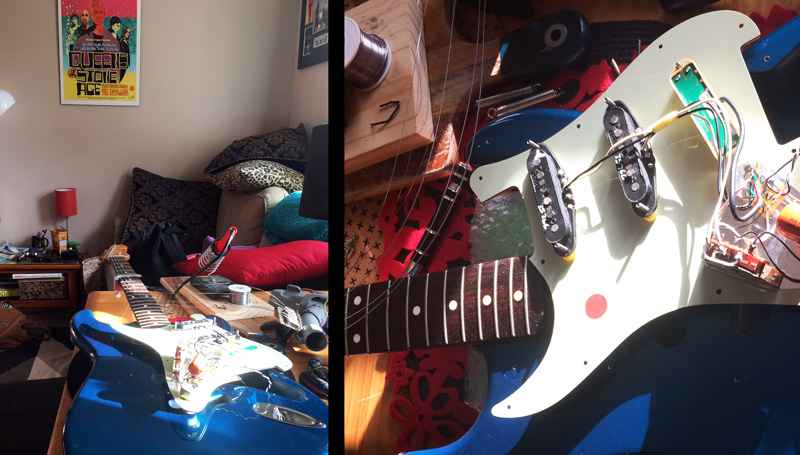 Bridge and mid balance wasn't right so went for all three Fender Vintage Noiseless pickups - sounds awesome
NEXT TWEAK - SEPTEMBER 2017:
Slight reshape of the tremolo cavity next to the springs to allow the trem to be pulled higher without the block hitting the body
[home] : email : facebook : youtube : bondi lifesaver book