C R A I G

.

G R I F F I T H S : a l t e r n a t i v e

.

a u s t r a l i a n

.

m u s i c
[home] : email : facebook : youtube : bondi lifesaver book
BACK TO THE GUITAR GEEKDOM PAGE
- - - - - - - - FUNKENSTEIN EVOLVES, THEN DEVOLVES INTO SWAMPTHING- - - - - - - -
2014: Alder body, new body hardware, neck and tuners from 80s Ibanez RS1000 (heastock reshaped), Paul Reed Smith Dragon II pickups (bridge Alnico 4 13k, neck Alnico 4 8k)
Oct 16 2017: Mutating from Funkenstein to Swamp Thing...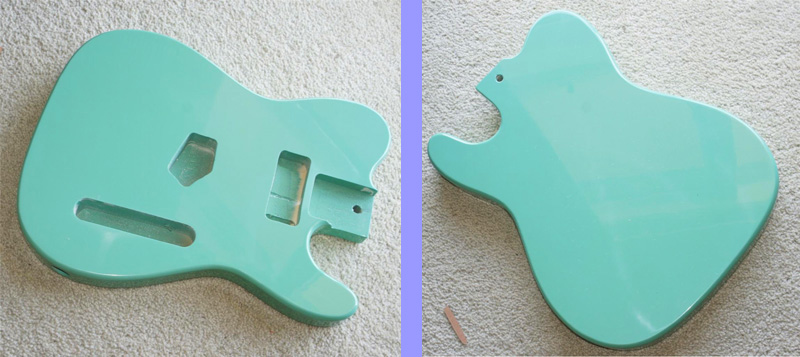 best neck ever. had it since the late 80s, never found one as good. burns are old... gave up smoking in 1990
fist kill switch was flimsy and unresponsive, went chunky
and then... got some damage on the back and thought - 'relic'
and then thought - a coil-tapped one-humbucker Swamp Thing is what I need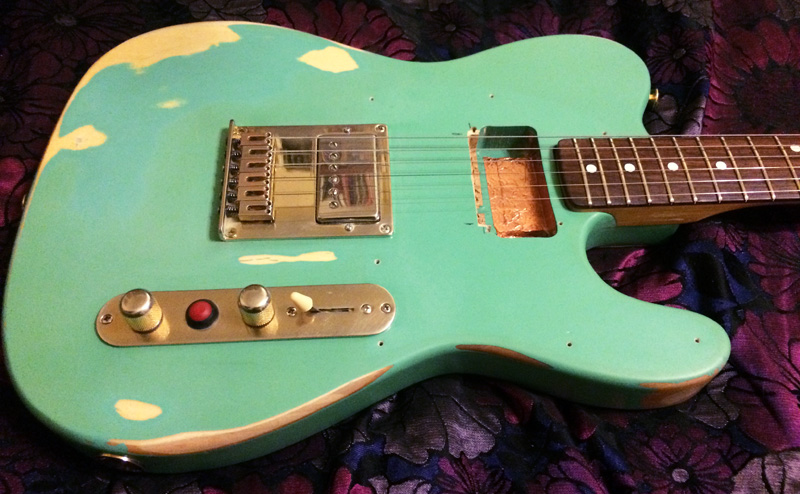 a good jig enables anything... even reshaping a perfectly straight bridge slot with a round chainsaw file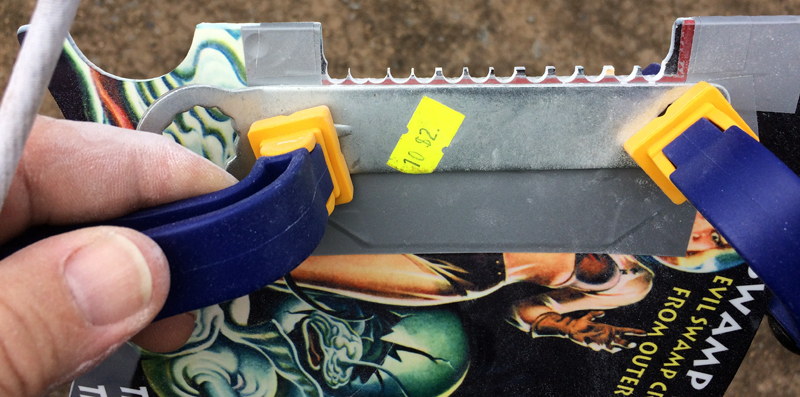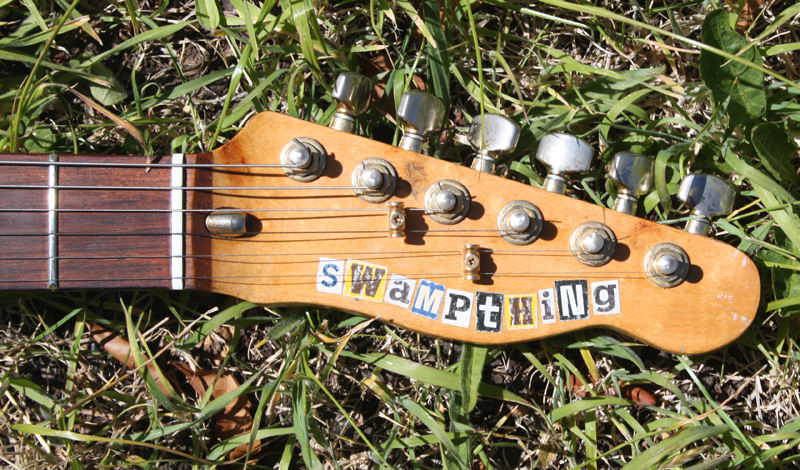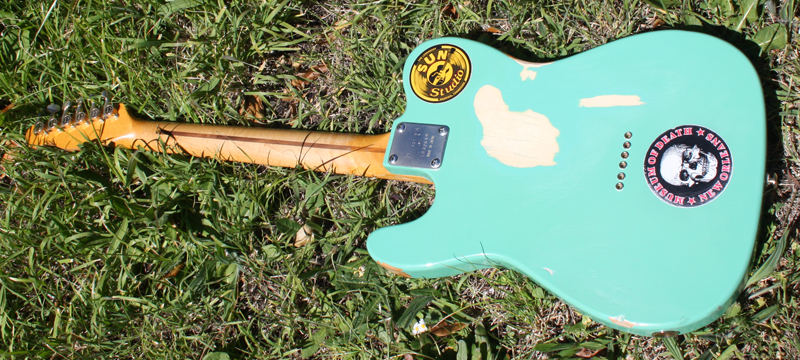 Cavity drilled out for my Louisiana alligator toe. After a long conversation about music, history, death and art I was gifted the toe by the owner of the Museum of Death in the French Quarter of New Orleans during a visit in early 2017. Famed voodoo practitioner Marie Laveau lived in a cottage just a few streets away in the 1800s and the toe is a genuine voodoo charm dating back to 1914. I may be an atheist but these sort of items have inspired believers for hundreds of years so are creatively inspiring for an artist with an unhealthy interest in the dark and interesting side of life such as myself, especially considering the amazing musical history of New Orleans.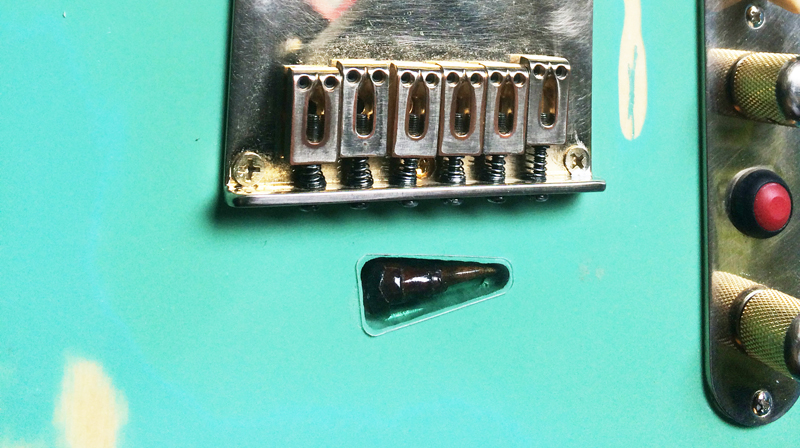 [home] : email : facebook : youtube : bondi lifesaver book
Save