C R A I G

.

G R I F F I T H S : a l t e r n a t i v e

.

a u s t r a l i a n

.

m u s i c
[home] : email : facebook : youtube : bondi lifesaver book
BACK TO THE GUITAR GEEKDOM PAGE
- - - - - - - THE SKULLBUG LAP STEEL - - - - - - -
SOME songs on the new album need stuff that can't be played on the current herd of slide guitars so it's time to lurk in the 100 year old dungeon under my house with the woodworking implements of torture.
SPECS: 22.5" scale length, fully hollow body, custom-made stirng bender. Top & back - premium plywood for stabiltiy and indestructibility. Sides: Radiata pine. Headstock: Tasmanian oak (eucalyptus). Hardware: Fender Telecaster humbucker bridge and control plate, chrome tuners. Pickup: Fender Blackstar Strat humbucker (thanks Steve). Finish: Gloss black enamel. Fingerboard: No idea yet, but it will have little flat metal skulls as fret markers and that's the most important thing.
Last update: April 27 2016. Watch this space...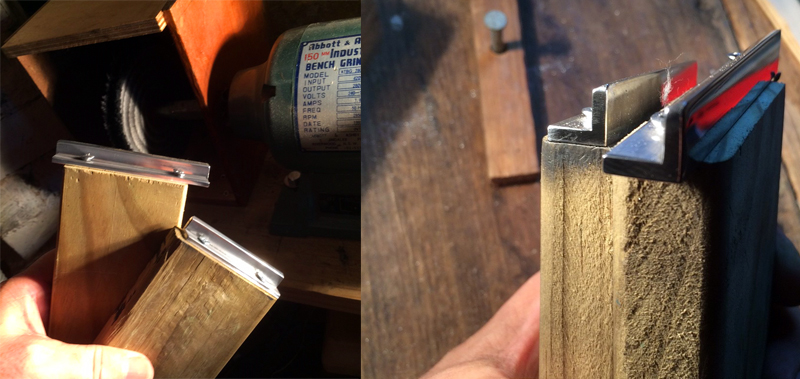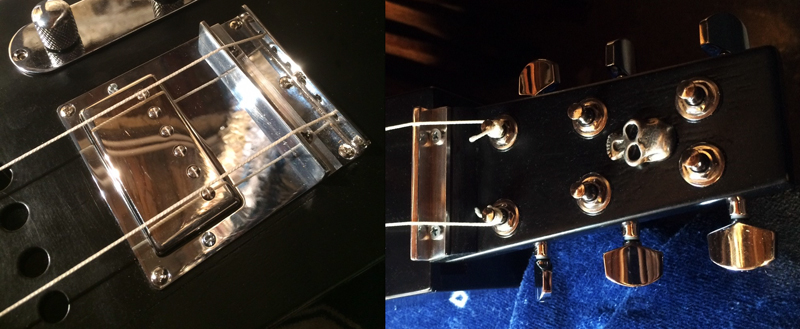 Strung, soldered, playable. Wails like a banshee! Needs string bender, fingerboard and microphone added as feedback pickup:
NEXT STEPS:
- Build string-bender for pedal steel licks
- Make fingerboard
- Wire up kill switch for fuzzed-up staccato filthy-n-n-n-ness
- Insert microphone and connect for mic, mic+humbucker, humbucker options
[home] : email : facebook : youtube : jagsonic : skullbug lapsteel